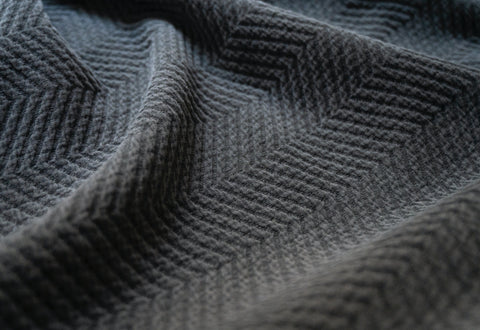 The blanket hoodie, a new trend that has taken the world by storm, is the ultimate combination of comfort and style. Perfect for lounging around the house, cozying up by the fire, or taking on the go, the blanket hoodie is versatile, comfortable, and fashionable. So, what exactly is a blanket hoodie, and why do people seem to love them so much? In this blog post, we will explore the ins and outs of blanket hoodies, their benefits, and why they have become so popular.
What is a Blanket Hoodie?
A blanket hoodie is a unique clothing item that combines the warmth of a blanket with the convenience and style of a hoodie. They are made from soft, plush materials, such as Sherpa or fleece, which are known for their excellent insulation and comfort. Its oversized design is intended to envelop you in cozy warmth, providing the ultimate snuggling experience.
Blanket hoodies typically feature a large hood, oversized sleeves, and a generously sized pocket at the front. Some designs also include a zippered closure, allowing you to adjust the fit according to your preference. The overall appearance of a blanket hoodie is casual and relaxed, making it an excellent choice for those lazy days when you want to be comfortable and warm without sacrificing style.
Why Do People Love Blanket Hoodies?
There are several reasons why blanket hoodies have quickly become a favourite among people of all ages:
1. Comfort
The soft, plush materials used in the construction provide a luxurious, cozy feeling that is simply unmatched by other clothing items. Whether cuddling up on the couch with a good book, watching a movie, or simply lounging around the house, a blanket hoodie is the perfect way to stay warm and comfortable.
2. Versatility
Blanket hoodies are not just for lounging around the house; they can also be worn while running errands, attending casual events, or even working from home. With their stylish design and cozy warmth, they are a fashionable alternative to traditional sweatshirts or jackets.
3. Warmth
Blanket hoodies are designed to provide excellent insulation, keeping you warm and toasty even on chilly days. The oversized design and plush materials work together to trap heat, ensuring that you stay warm and cozy no matter the weather.
4. Convenience
With a blanket hoodie, you no longer have to choose between staying warm and being stylish. Combining a blanket and a hoodie makes it easy to stay warm without having to deal with the hassle of carrying around a separate blanket or wearing multiple layers of clothing.
5. Style
Blanket hoodies are available in a wide range of colours, patterns, and styles, allowing you to express your style while staying warm and comfortable. From bold prints to subtle neutrals, there's a blanket hoodie to suit everyone's taste.
6. Gifts
They make excellent gifts for friends and family members, as they are both practical and stylish. They are perfect for birthdays, holidays, or simply as a thoughtful gesture to show someone you care.
Conclusion
Blanket hoodies are a fantastic addition to anyone's wardrobe, providing comfort, warmth, and style in one convenient package. Their versatility and cozy design make them perfect for lounging around the house, running errands, or attending casual events, ensuring that you stay warm and fashionable no matter the occasion. With a wide range of colours, patterns, and styles, there's a blanket hoodie to suit everyone's unique taste. So, why not join the trend and treat yourself (or a loved one) to a cozy, stylish blanket hoodie today?
Stay cozy and stylish this winter with The Woodle from the Woodle Store - the latest and greatest wearable blanket now available in Australia! Whether you're lounging at home or out and about, our Australian blanket hoodie is the perfect way to stay warm and comfortable. Don't miss out on one of the best wearable blankets on the market! Get yours today!