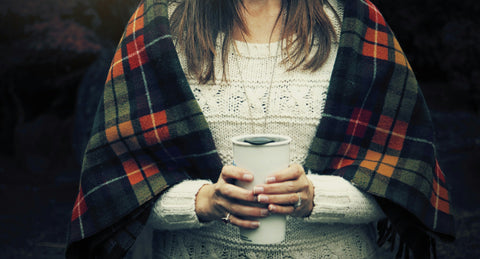 Winter is the perfect time for cozying up with loved ones for memorable sleepovers and family game nights. To make those special moments even more magical and comfortable, the Woodle wearable blanket serves as the ultimate cuddly companion. With its charming design, super-soft materials, and warmth, the Woodle becomes an essential accessory for creating unforgettable memories during the colder months.
In this article, we'll explore how the Woodle wearable blanket can transform your winter sleepovers and family game nights. Let's dive into the enchanting world of the Woodle wearable blanket and uncover how its warmth, comfort, and lively designs can transform your winter sleepovers and family game nights into unforgettable and heartwarming experiences.
Ultimate Comfort: Snuggle in Style During Winter Sleepovers and Game Nights
1. Premium Materials for a Cuddly Experience
The Woodle wearable blanket features ultra-soft, premium materials that provide unbeatable comfort for your winter sleepovers and family game nights. Its plush texture and warmth create the perfect environment for cuddling up, enhancing the cozy experience for everyone involved.
2. Innovative Design for Cozy Versatility
The Woodle wearable blanket's unique design allows it to be worn as a blanket or wrapped around you for added warmth. This versatile design ensures that everyone stays comfortable and cozy without the hassle of adjusting or holding onto a traditional blanket all night long.
Warmth for Everyone: Catering to the Entire Family
1. One Size Fits Most for All Ages
The Woodle wearable blanket is designed to cater to the entire family, fitting most sizes and accommodating both adults and children. This means everybody can enjoy the warmth and comfort of a Woodle wearable blanket at your sleepovers and game nights, ensuring a delightful bonding experience for all.
2. Ensuring Equal Comfort for Children and Adults
The Woodle wearable blanket is an excellent choice for both grown-ups and little ones, providing equal levels of comfort and warmth. By ensuring everyone stays warm and cozy, the Woodle creates a cheerful atmosphere for all of your winter sleepovers and family game nights.
Endless Fun with Shared Style: Embrace the Playful Designs of the Woodle Collection
1. Wide Variety of Colours and Patterns
With an extensive range of colours, patterns, and designs, the Woodle wearable blanket collection offers endless fun and visual excitement for your winter sleepovers and game nights. From vibrant colours to charming patterns, picking a Woodle that matches your gathering's theme or your family's preferences adds a unique touch to the occasion.
2. Creating a Unified Ambiance
The Woodle wearable blanket's diverse variety allows for a playful and delightful ambience at your winter get-togethers. By selecting matching or coordinating designs, you can create a unified and connected atmosphere that encourages family bonding and shared joy.
Customisation and Gifting: Creating Lasting Memories with Personalised Woodle Wearable Blankets
1. Unique Presents for Loved Ones
For an unforgettable gift, consider offering a personalised Woodle wearable blanket to your loved ones for their next sleepover or family game night. With customisation options like embroidery or special patches, you can turn the Woodle into a meaningful present that creates lasting memories and shared warmth.
2. A Heartwarming Token of Togetherness
Gifting a customised Woodle wearable blanket to family and friends symbolises your appreciation and love for them. Share the joy of shared comfort and warmth, making your family game nights and sleepovers even more special and memorable.
Transform Your Sleepovers and Game Nights into Magical Experiences with the Woodle Wearable Blanket
By incorporating the Woodle wearable blanket into your winter sleepovers and family game nights, you can elevate shared moments to new heights of warmth, comfort, and lively style. The Woodle's premium materials, diverse range of designs, and practical versatility cater to the needs of modern Australian families, making it the ultimate accessory for creating memorable and enchanting experiences.
Discover the fantastic range of Woodle wearable blankets available at The Woodle Store, and find the perfect design to suit your family gatherings, sleepovers, and game nights. Experience the warmth, comfort, and excitement that only a Woodle wearable blanket can provide, transforming your winter get-togethers into cozy, unforgettable occasions.
Embrace the delightful world of Woodle wearable blankets and cherish the love, laughter, and heartwarming memories shared with your loved ones during those special winter sleepovers and family game nights.