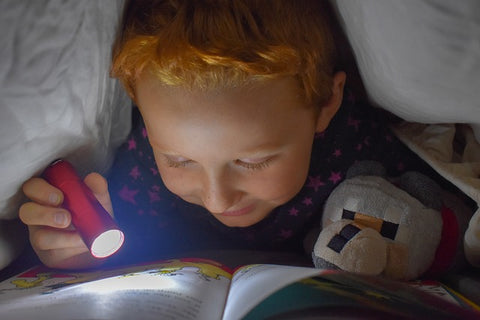 There's nothing more precious than the memories we create with our loved ones. Whether it's a rainy day in or an adventurous day out, spending quality time with family is the cornerstone of building unbreakable bonds and maintaining an unwavering sense of connection. With Woodle wearable blankets, you have a unique opportunity to elevate your family moments, enveloping each experience in fun, whimsy, and warm, cozy embraces.
Designed for teenagers, women aged 22-40, and grandparents selecting gifts for their little ones, Woodle wearable blankets cater to a broad range of personalities and interests, making them a dynamic addition to any family bonding experience.
In this thrilling and heartwarming blog post, we dive into the numerous ways that the Woodle wearable blankets can become an integral part of your family's cherished experiences. From routine daily occurrences to those memorable special events, Woodle blankets serve as the ideal ingredient to boost the quirkiness, warmth, and wonder of every encounter.
Let us take you on a magical journey through the world of Woodle, hopping from one enchanting idea to the next, as we share a treasure trove of clever ways to incorporate Woodle wearable blankets into your family's life. So cosy up with your loved ones, settle in with delicious anticipation, and prepare to embark on a whimsical adventure through the compelling realm of Woodle Wonderland!
Woodle-Powered Movie Nights and Sleepovers
Family Film Festivities
Transform your living room into a warm and inviting home cinema by gathering the whole family for an unforgettable movie night. With a selection of Woodle wearable blankets for each family member, immerse yourself in a charming cocoon of comfort and playful style, all while enjoying your favourite flicks and spending quality time together. Don't forget the popcorn and assorted snacks to complement your fun and cozy Woodle experience!
Slumber Party Adventures
Planning a sleepover for your kids and their friends? Gift them an enchanting experience by providing an assortment of Woodle wearable blankets, each featuring a unique and playful design, sure to tantalise their imaginations. Woodle's quirky prints and warmth awaken a world of possibilities, transforming an ordinary slumber party into a delightful adventure that creates lasting memories and sparks endless joy.
A Woodle Kind of Game Night
Indoor Fun and Games
When it's too chilly or wet to play outside, gather your energetic troops in the warmth of your home for an entertaining family game night accentuated by Woodle wearable blankets. From board games and trivia contests to charades and card games, a Woodle blanket ensures comfort, warmth, and loads of cheeky fun for everyone involved. Guaranteed to become a family staple during the cooler months, your Woodle blankets can quickly become the secret weapon in boosting your game night experience.
Virtual Gaming Galore
Are you and your family avid fans of video games? Why not level up your gaming experience by incorporating Woodle wearable blankets during your virtual ventures? Engulf yourself in the warm embrace of a Woodle while challenging each other to friendly competitions or collaboratively traversing digital realms. Adding a layer of coziness and quirkiness to your gaming pursuits can elevate your family bonding time, fostering a unique and memorable connection.
Woodle Camp-In Experience
Indoor Camping Extravaganza
Embark on an exciting indoor camping adventure with the whole family, setting up a tent or fort in the living room and snuggling up with your Woodle wearable blankets. Share spooky stories, engage in shadow puppet shows or indulge in some late-night snacks, all while being swaddled in the warmth and playful patterns of your Woodle blankets. This nostalgic and captivating experience, great for both parents and kids, is sure to strengthen your bonds and generate delightful tales to carry through the years.
Stargazing Sanctuary
Create an enchanting stargazing experience for your family by setting up a Woodle-covered sanctuary in your backyard or near a window. Spread out a soft blanket and surround yourself with Woodle wearable blankets, allowing the warmth and whimsical designs to elevate your stargazing adventure. Share dreams, aspirations, and fascinating cosmic stories as you marvel at the beauty of the universe, all while being embraced by the loving warmth of your Woodle wearable blankets.
Woodle-Supported Learning and Growing
Reading Nook Remedy
Foster a love for reading and learning within your family by creating a Woodle-supported reading nook in your home. This cosy, welcoming space can serve as a safe haven for children to explore the enchanting worlds within the pages of their favourite books. With the gentle embrace of a Woodle wearable blanket, even the most reluctant readers can find solace in the comforting warmth and whimsical allure of the Woodle, making every reading session an immersive and enjoyable experience.
Quiet Time Haven
Life can be hectic and overwhelming for family members of all ages. Equip your household with a serene quiet time retreat, complete with Woodle wearable blankets for each family member to snuggle in as they recharge and reconnect with themselves. Whether it's for journaling, drawing, or just listening to music, a Woodle-enhanced quiet space offers an oasis of warmth, comfort, and mindfulness for every member of your family.
Uniting Family Bonds with the Whimsical Warmth of a Woodle
The Woodle wearable blanket opens a doorway to a realm of heartwarming and memorable family experiences, each woven with joy, quirkiness, and loving connections. Embrace the Woodle spirit, and witness how simple moments transform into treasured tales filled with laughter, love, and adventure.
Don't miss out on the opportunity to elevate your family bonding experience with our collection of Woodle wearable blankets! Visit The Woodle Store today and discover the perfect blanket to set the stage for heartwarming, unforgettable moments with your loved ones. Order now and embark on your Woodle adventure!