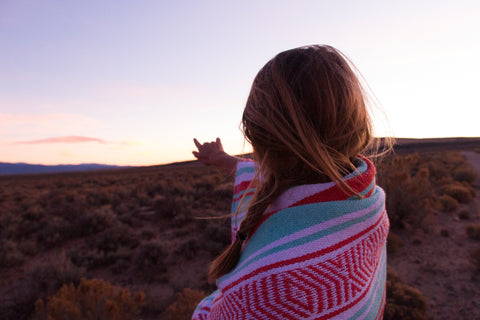 Woodlemania Has Begun!
Ladies and gentlemen, get ready to experience the ultimate comfort secret that's taking Australia by storm. Meet the Woodle, the latest wearable blanket that has everyone obsessing over its unmatched cosiness. It's an all-in-one solution to keep you warm on a cold winter night or even as you settle in for a Netflix binge. The Woodle has captured the hearts of females of all ages, making it a go-to gift for teenagers, young adults, mothers, and grandmothers alike. So, get ready to dive into the world of Woodle, as we unravel its secret sauce of awesomeness!
What Makes the Woodle So Irresistible?
1. Exceptional Comfort at Your Fingertips
Made with premium quality material that lovingly caresses your skin, the Woodle is the wearable blanket that strives to keep you warm and cosy in any situation. It's extraordinariness lies in its softness and warmth, bringing a touch of luxury that you simply cannot resist.
2. The Ultimate Style Statement
This new-age blanket showcases versatility and fun with its quirky and playful styles. They are available in an assortment of fun prints and vibrant colours, allowing you to express your individuality while staying fashionably warm. The Woodle is a fashion trendsetter, making you look chic even while lounging around at home.
3. Outstandingly Adaptive
The Woodle is designed to keep your hands free, providing an unrestrictive experience when you're cooking, typing, or even sipping a cuppa. Moreover, its one-size-fits-most approach caters to women of different ages and body sizes, making it a suitable choice for everyone.
Exploring the Different Habitudes of the Woodle Wearers
1. Students and Sleepovers
The Woodle is a delightful addition to every teenager's wardrobe. Students can cozy up in their dorms while studying and embrace the snugness during late-night study sessions. The Woodle is also perfect for sleepovers, offering comfort and camaraderie with co-ordinated outfits.
2. Work from Home Warriors
Embrace the new-normal with the Woodle and bid adieu to those stuffy suits at Zoom meetings (from the waist up, of course). The Woodle doubles as an office attire for the telecommuters, fostering both professionalism and coziness.
3. Mums and Munchkins
The Woodle helps absorb the chaos of motherhood with ease. Whether it's comforting a crying baby or assisting with sleep training, mothers can maintain a stylish demeanour even when dealing with the most daunting parenting tasks.
4. Gifts and Generations
Grandmothers can smile and reminisce about the good old days with a wonderful Woodle. It serves as a thoughtful gift for their daughters or granddaughters, showcasing a bond beyond words.
Woodle – The Eminent Choice for Every Occasion
1. Night Time Chills

The Woodle is ideal for those chilly winter nights when you're snuggling in your bed with a captivating book or watching your favourite TV show. It helps you drift into a peaceful sleep enveloped in the warmth and tenderness of its fabric.
2. Get-Togethers and Game Nights
Game nights, parties, and catch-ups with friends and family all call for a Woodle. It's comfortable and non-restricting nature allows the wearer to participate in games and other activities with ease. Plus, it's always an excellent conversation starter.
3. The Perfect Camping Companion
Instead of lugging around sleeping bags and blankets for your next camping trip, opt for a Woodle. Its lightweight and functional design provides warmth, comfort, and portability. This wearable blanket is definitely your new camping best friend.
Conclusion: Your Woodle Adventure Awaits
By now, you must be eager to get your hands on a Woodle. A combination of style, comfort, and functionality, the Woodle is indeed, the wearable blanket taking Australia by storm. So, whether you're a teenager, young adult, mother, grandmother or simply an Australian striving to bask in the glorious warmth of the Woodle, this is your moment!
Join the Woodlemania today! Head over to The Woodle Store and choose from our diverse collection and take home your very own wearable blanket. Trust us; you won't regret it!