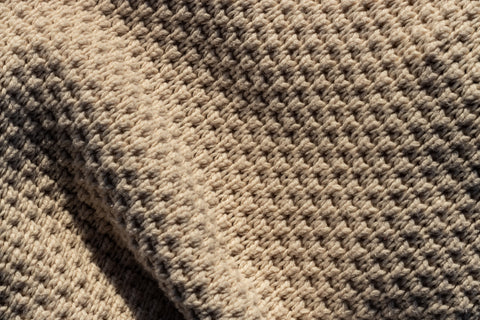 The chilly winter season invites us to take respite indoors, where the warmth and cosiness of home beckon. What better way to stay warm and snug than with your Woodle wearable blanket? With innovative design and irresistible comfort, your Woodle is sure to become your at-home winter companion par excellence.
In this article, you'll discover seven creative and enjoyable indoor activities perfect for relishing a cosy day with your Woodle. From movie marathons to indoor camping adventures, treat yourself to memorable moments while staying staved off against the winter cold with your trusty Woodle by your side. So, wrap yourself up in your Woodle, and let's explore some of the best indoor activities for embracing the snug comfort of winter days at home.
Embrace the Comfort of Movie and TV Marathons
The Ultimate Binge-Watching Experience
Dive into the world of your favourite movies and TV shows, and experience binge-watching like never before in the warmth and coolness of your Woodle wearable blanket. Whether you're revisiting a beloved series, catching up on the latest releases, or discovering a new-found streaming gem, your Woodle's comfort will only enhance the immersive experience and keep you toasty during your marathon sessions.
Family Movie Nights
Transform your living room into a home cinema for memorable family movie nights. Gather your loved ones, wrap yourselves in your Woodles, and enjoy the latest family-friendly films or classic animated favourites. Sharing the warmth of your wearable blankets, you'll create lasting memories and a delightful tradition that everyone will cherish.
Explore the World of Books and Podcasts
Curl Up with A Good Book
There is something magical about getting lost in the pages of a great book with your Woodle wearable blanket for company. Reignite your love for reading by taking some quality time to snuggle up in your Woodle and delve into a riveting story, a gripping mystery or an inspiring biography. The unmatched warmth of your Woodle will transport you even further into the captivating worlds of literature while keeping you cosy and relaxed all day long.
Discover Engaging Podcasts
With the ever-growing world of podcasts, you'll undoubtedly find topics and genres that pique your interest. Use your Woodle to create an inviting and comfortable listening space, as you unwind and dive deep into captivating conversations, compelling stories and insightful discussions. Podcasts offer an entertaining and educational indoor activity, all while ensuring you stay warm and cosy in your wearable blanket.
Get Creative with Arts and Crafts
Crafting with Your Woodle
Explore your creative side by taking on various arts and crafts projects while adorned in your warm Woodle wearable blanket. From knitting and crochet to painting and drawing, indulge in your favourite creative outlets or dive into unexplored new hobbies. Embrace the warmth of your Woodle, and let it inspire your artistic endeavours, adding an element of cosiness to your creative process.
Write, Journal, or Blog
Spending a cosy day indoors presents the perfect opportunity to express yourself through writing. Whether you decide to keep a personal journal, work on your novel, or start a blog about your passions, your Woodle wearable blanket creates a comfortable space for your writing journey. Embrace the warm ambiance and let your words flow freely, making the most out of your cosy day at home.
Enjoy Indoor Camping and Fort Building Adventures
Build a Living Room Blanket Fort
Unleash your inner child and transform your living room into a whimsical wonderland by creating a blanket fort with your Woodle wearable blanket. Gather your cushions, blankets, and fairy lights, and construct a cosy hideaway perfect for spending a day filled with imagination and fun. Settle in your Woodle as you lounge inside your fort, enjoying its warmth and comfort all day long.
Host an Indoor Camping Night
Experience the excitement of camping without leaving the confines of your home. Set up a tent in your living room, create a makeshift indoor campfire, and prepare some delicious camping treats like s'mores or hot chocolate. Don your Woodle wearable blanket as you share stories, play games, and revel in the adventure and cosiness of an indoor camping night with your loved ones.
Indulge in Self-Care and Relaxation
Pamper Yourself with Spa Treatments
Transform your day indoors into a luxurious self-care retreat with rejuvenating spa treatments. Slip into your Woodle and enjoy a soothing face mask, relax with a calming aromatherapy session, or give yourself a manicure and pedicure. The warmth and comfort of your wearable blanket enhance the cocoon of relaxation, turning your cosy day into a rejuvenating time just for you.
Practice Yoga and Meditation
Take advantage of your cosy day indoors by engaging in mindfulness practices such as yoga and meditation. Create a tranquil atmosphere in the comfort of your living room, enveloped in the warmth of your Woodle, and focus your intentions on inner peace and relaxation. Let the embrace of your wearable blanket inspire self-reflection and the pursuit of spiritual well-being during the winter season.
With these seven creative and enjoyable activities, staying indoors with your warm and cosy Woodle wearable blanket can become an adventure of its own. Embrace the possibilities and embark on a season of toasty comfort, all while immersed in the unparalleled warmth and style of your Woodle.
Make Indoor Winter Days Unforgettable with Your Woodle Wearable Blanket
Embracing and exploring these seven creative and enjoyable indoor activities, you can make the most of your cosy days at home while wrapped in the warmth and comfort of your Woodle wearable blanket. From family movie nights to indoor camping and mindfulness practices, these ideas cater to all interests and create memories that will last a lifetime.
Elevate your winter indoor experience with The Woodle Store's top-quality wearable blankets! Our Woodle wearable blankets are the perfect combination of comfort and style, keeping you warm and cosy while indulging in various activities and hobbies within your home during the cold winter months. Don't settle for ordinary blankets - click now to discover The Woodle Store's wearable blanket collection and experience the ultimate in indoor winter comfort!