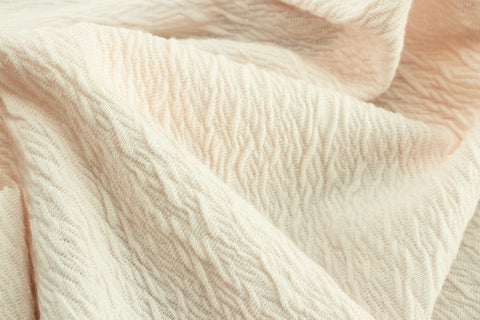 If you're considering investing in a Woodle wearable blanket, you might have some questions and concerns that need clarification. From understanding fit and sizing to learning proper care instructions, getting the right information is crucial in making the most of your Woodle experience. This comprehensive FAQ article addresses your concerns and answers some of the most common questions about the Woodle wearable blanket.
We've gathered the top queries from potential buyers and Woodle owners alike, creating a one-stop resource that helps you make an informed decision regarding the Woodle wearable blanket. This FAQ article delves into sizing, care instructions, styling, and more, ensuring that all your questions are answered and no stone is left unturned. Let this informative guide assist you in discovering the exceptional world of Woodle wearable blankets and how they can transform your winter experience.
Sizing and Fit
1. Understanding Woodle Sizes
The Woodle wearable blanket is designed as a one-size-fits-all product, accommodating many body shapes and sizes. Its versatile design and adjustable features make it suitable for individuals of different heights, ensuring maximum comfort and flexibility.
2. Ideal Fit for Adults and Children
While the Woodle wearable blanket is primarily targeted at adults, it is also a cozy and warm option for children. With its adaptable sizing features, you can easily adjust the Woodle to fit the smaller frame of most children, providing a cozy, oversized sensation that's perfect for snuggling.
Design and Comfort Features
1. Built-in Pockets
Woodle wearable blankets are designed with practicality in mind, including strategically placed pockets for your convenience. These pockets make it easy to carry essential items like your phone, remote control, or snacks, adding to the overall comfort and functionality of the Woodle.
2. Roomy Sleeves
The design of the Woodle wearable blanket incorporates roomy sleeves that enable easy movement, providing you with a comfortable experience while lounging or performing everyday tasks without obstruction.
Care Instructions and Maintenance
1. Washing and Drying
Proper care and maintenance of your Woodle wearable blanket help ensure it retains its quality and comfort over time. When cleaning your Woodle, follow these simple steps:
Machine wash your Woodle using cold water and a gentle cycle.

Avoid using bleach or fabric softeners, which could damage the material or reduce its softness.

Tumble dry the wearable blanket on low heat or air dry it to prevent potential shrinkage or damage to the fabric.
2. Storing Your Woodle
When storing your Woodle wearable blanket during warmer seasons, ensure it is thoroughly clean and dry to prevent any potential damage or deterioration. Fold it carefully and store it in a cool, dry place, such as a wardrobe or storage bin, away from direct sunlight or heat sources.
Variety and Style Options
1. Available Colours and Patterns
Woodle wearable blankets come in various colours, patterns, and designs, offering an extensive selection for your styling needs. From bold solids to eye-catching patterns, you can find a Woodle design that aligns with your personal style and fashion preferences.
2. Mixing and Matching Styles
The diverse selection of Woodle wearable blankets allows you to experiment with various colour combinations and patterns to create a style that's uniquely yours. Mixing and matching vibrant designs and classic neutrals can help you curate a visually appealing and distinctive look that showcases your personal flair.
Return Policy and Satisfaction Guarantee
1. Return Policy
If you're not satisfied with your Woodle wearable blanket, most online retailers provide the option to return or exchange it within a specified timeframe. Be sure to familiarise yourself with the return policy of the store you purchased your Woodle from and follow the outlined procedure for a hassle-free return or exchange process.
2. Satisfaction Guarantee
As a testament to the quality and comfort of Woodle wearable blankets, many retailers offer a satisfaction guarantee to their customers. This guarantee provides the necessary reassurance that, should your Woodle not live up to your expectations, you can seek a refund or replacement.
Discover the Woodle Difference and Transform Your Winter Experience
Armed with valuable information and clarity on common questions and concerns about Woodle wearable blankets, you are now primed to make a well-informed decision, confident that you've chosen the ultimate winter essential. Now, you are better prepared to enjoy the fusion of style, warmth, and comfort that the Woodle wearable blanket delivers.
At The Woodle Store, our commitment is to provide high-quality, stylish, and functional wearable blankets that cater to a wide range of tastes and requirements. Explore our extensive collection of distinctive Woodle colours, patterns, and designs, and select the perfect wearable blanket that reflects your personal style while keeping you cozy all season long.
Don't allow the cold weather to dictate your fashion choices. Visit The Woodle Store today to discover the transformative impact the Woodle can have on your winter wardrobe and overall cold-weather experience. With a Woodle by your side, you can say hello to unparalleled comfort and style!